I didn't see Haley when I left Christie's room. I'm sure she would be too embarrassed about jilling off to her mother to say anything to anyone.
It took a while but Christie finally came down, looking a little disheveled but very happy. She hadn't quite cleaned up all the jizz but I was probably the only one there who could see it still in her hair. She kept averting her eyes so I didn't bother trying to talk to her. Chuck didn't even bother to ask her how things had gone.
Asshole.
Anyway, once we were back home I printed out the best shots with a little help from Klaus who insisted on seeing them all! I put together a little collage of Christie's best-double-teamed hits and took it to Church on the day of the voting.
Once I made my rounds to the women of the congregation showing them Chuck's wife's escapades they all agreed. Any man married to a woman like that wasn't decon material, Stan had the election in the bag!
I saw Chuck at the bar a few days later, he didn't say anything to me but he was in tears and ran out. Who cares, smug bastard got what he deserved.
Of course, after all my hard work Stan resigned… if only he knew what I went through, and denied having for myself, to win him that election!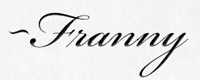 I'd really love to hear about what you thought of my adventures this week!
Click or Tap to rate this post!