I woke up a little while later on Duper's floor. There was a fair-sized puddle of cum on the floor between my legs, but no Duper. I stood up on shaky legs and went to find my bra and shirt, my skirt had never come off… one of the many benefits of a short little skirt!
Jeez, he had a lot of cum!!… it oozed out of me all over his floor everywhere I went. Served him right, knowing who I was the whole time and not saying anything. He's just lucky he doesn't live near our house, no one who saw me would know me or ever run into me.
It was pretty late in the afternoon and I still needed to clean up and make dinner for Bullock or I would have snooped around his house.
The whole ride home all I could think about was how I hadn't been fucked like that, that could remember, for a very long time! I nearly crashed the car twice as my mind wandered back to me in front of the window, shamelessly getting railed for all to see.
I'll have to take the cleaner to the car's upholstery tomorrow, hehehe. I wish I had a girlfriend… I would have swung by the strip club to see Claire but I was in a hurry. Nothing better to clean out a box full of baby gravy than an eager tongue!
I took a quick shower and threw a meatloaf together and had it done before Bullock arrived. I had Rodger print out the picture of Duper for me, luckily it wasn't on auto record or I would have been in trouble! As it was I just had to hope Duper wouldn't tell Stan, not that he would believe him.
At dinner I was sitting next to Bullock and Stan was at the head of the table on Bullock's other side. Luckily Stan always takes charge of dinner conversations so I could drift back to Duper's amazing meat. The pictures only helped a bit, but that's ok, getting them was the real prize! I barely noticed Bullock's hand under the table on my leg until he had just about reached my crotch.
I hadn't even thought about what I was going to do to get Bullock's favor, luckily he had had his own thoughts about me!
I wiggled my dress up a bit and opened my legs so he would have an easier time and it took him no time at all to slip a finger inside of me. Stan and the kids were oblivious and Bullock was obviously practiced at doing things on the sly as looking at him you would never guess what he was up to.
He was also practiced at bringing a woman to orgasm quickly with his fingers, spending more time on my clit than actually inside of my pussy. Stan had just screamed out Idaho at the same time I climaxed so that helped distract everyone from me. I stayed as quiet as I could and just focused on holding my hands together as the waves washed over me.
Luckily, just then a noise from the kitchen drew Stan away and made darn sure the kids didn't notice mommy was just finishing a great orgasm. I closed my legs and Bullock hopped up and practically ran to the upstairs bathroom.
So, I pretended like I was checking to see if he was ill and got up to follow him. Just in case, hehehe.
He hadn't noticed that I followed him as he was in quite a hurry. He didn't even close the bathroom door all the way. I quietly pushed it open to find him standing over the toilet frantically beating his cock.
His eyes were closed and he wasn't being quiet about it so he didn't hear me enter. I didn't have time to join in but another idea struck me. I tippy-toed over to him and reached out a cupped hand just under his dick. And wow, he was packing. Not quite as thick as Duper but almost as long as Karl. Would be amazing in my fanny! I had a brief flash of duper pounding my vag while bullock rammed my ass. Mmm
After a few moments Bullock tensed up and I could tell he was about to shoot his load.
When he started to cum I did everything I could to catch every single drop in my hand. I was like a ninja in those movies where they catch all the little spinning blade things. After his final squirt, he let out a sigh and turned to grab a towel. I pulled my hand away and stood up and backed away a little from him. He realized there was something odd when there was nothing there when he turned around to flush the toilet.
I let out a small, "Looking for something?"
He turned to me and for a moment he seemed shocked like he actually had been caught doing something bad. Then he noticed my cupped hand full of his cum. The smile that spread over his face was priceless.
I just said, "Cheers", brought my hand up to my lips, and slurped up all of his cum… loudly.
He stared in awe as I swallowed every drop and licked my hands clean. I made a proper show of it too, men love that.
"I couldn't let that go to waste now could I?" I giggled a bit then said, "You should get back to Stan, I'm sure he can't wait to hear about what you plan to do about his promotion." I turned to the door and walked out without another word.
A wife does what she can for her man.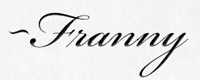 I'd really love to hear about what you thought of my adventures this week!
Click or Tap to rate this post!