When one of the guys, I had lost count at this point, popped back into my ass instead of joining his teammate in my pussy I was momentarily disappointed. My kitty had gotten so used to having a pair inside of her that just one seemed lacking.
The new guy pushed all the way into my fanny and laid down flat against my back. I wasn't sure what was happening at first but suddenly I felt another cock pushing into my pussy.
I was being triple penetrated! My first time!!!!
I am not sure how they managed to do it but they did. I yelled out, "Yes! Yes! Yes!" as they started to move inside of me. I came harder than I ever thought possible, and that is saying something!
I used my arms to help slide me back and forth until the guys developed a wonderful pounding rhythm and then they just destroyed me.
I begged. Not for them to stop but for them to never stop! I begged for a fourth cock in my mouth which was instantly shoved down my throat. My muffled orgasms bringing man after man to climax down my throat.
If they could have figured out how to maneuver a fifth cock into my body I'm sure they would have. And at that moment I wanted them to!
Too bad no one grabbed a bat…. hehe just kidding. I couldn't have managed to tell them anything anyway, I was past the point of incoherence.
The cum flowed freely into all my holes. The guys waiting their turn couldn't help themselves and they just shot jizz on any part of me that they could reach.
Many, many hours later I was laying on my back, covered from head to toe in cum, barely able to catch my breath. Cum oozing out of my bright red fanny and my very gaped pussy. If I had had the energy I could have slipped my whole hand and then some inside me without even trying.
Naked, exhausted men were strewn about the locker room like some kind of porno disaster movie.
A few of the guys managed to carry me to the showers. They took their time washing all the cum off of me. They treated me like a goddess and they were my palace slaves pampering their queen.
When they were done I wandered back out to find my clothes, only to find a new man standing in the middle of the sexual carnage. He was wearing a fancy suit and a grin.
I shakily walked right up to him hand extended, wearing only a grin. I'm never shy about my nudity. He shook my hand and introduced himself as Joe Torre. He looked around at his exhausted men and nodded.
"Well done Mrs. Smith." was all he said and then he turned and walked to the door, phone in hand.
"Mr. Smith. Good news! I had a change of heart and …" his voice trailed off as the doors closed behind him.
I really hope the Yankees play the Orioles again soon!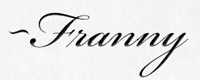 I'd really love to hear about what you thought of my adventures this week!
Click or Tap to rate this post!